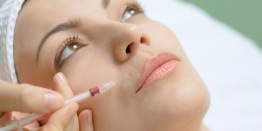 Meso Therapy
What is Mesotherapy?
Pioneered by the French physician Dr. Michel Pistor in 1952, Mesotherapy is a minimally invasive procedure that is widely used in Europe and elsewhere to treat various injuries and medical conditions. This medical specialty targets problem areas with microinjections of conventional or homeopathic medicines, vitamins, minerals and amino acids. Tiny "medicinal bullets" are delivered directly into the mesoderm (middle layer of skin) that are highly specific to the condition being treated.
Among its many applications, Mesotherapy can be used for the following:
•Mesotherapy to eliminate cellulite
•Mesotherapy to promote weight loss
•Mesotherapy to provide anti-aging benefits
•Mesotherapy to eliminate localized fat deposits
•Mesotherapy to get medication into hard to reach areas (like the lungs)
The Mesotherapy Procedure
Prior to a mesotherapy session, your doctor should identify and map the area to be treated. Once the area is mapped, the site is cleansed with alcohol, and the patient placed on the treatment table before micro-injections are given. During the procedure your doctor uses a very short and thin needle making multiple injections of homeopathic medications traditional pharmaceuticals, vitamins, mineral and amino acids into the targeted area. All medications are selected for the specific condition being treated. For overall weight loss your doctor may inject larger areas to cause a general dissolution of the fat over your body. When treating cellulite, one formulation of medications may be used to dissolve the fat and another to destroy the fibrous bands that bind the skin. Mesotherapy is custom-tailored for each individual. Unlike surgery, mesotherapy is virtually painless. There are no heavy bandages or girdles that need to be worn and one can resume work with relatively no down time.