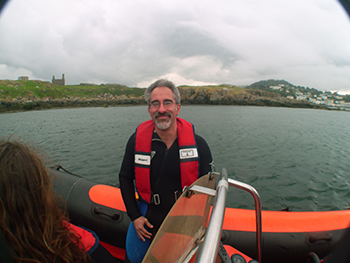 About Me
My name is Charlie Beck and I practice and teach as an osteopathic physician all over the world.
Charles Beck, D.O., F.A.A.O. graduated from the Pikeville College School of Osteopathic Medicine in 2004.  He was one of Pikeville's first undergraduate fellows, staying an extra year in medical school to study osteopathic manipulation more in depth.  Taught by Edward G. Stiles, D.O., F.A.A.O. during medical school, Charlie was given an excellent foundation for learning manipulative medicine.  He is the first resident in osteopathic manipulation (called Neuromusculoskeletal Medicine/Osteopathic Manipulative Medicine) in the history of Westview hospital and in Indiana.
Charlie (as he prefers to be called by his patients) has taken over 40 classes across the US and Canada thus far and is skilled in multiple techniques and modalities.  As his learning deepens by working with others he is always searching for the commonalities between different practitioners and healing styles.  He continues to strive to integrate this learning into principles that are easily taught to others, both patients and colleagues.
Charlie has taught courses and given presentations here in the U.S. as well as in Australia, Ukraine, and New Zealand, where he works yearly as a locum osteopath.  During his internship and residency he wrote a quarterly column in the Indiana Osteopathic Association's newsletter the Hoosier D.O.  He is a published author and researcher.  He is proficiency certified in Cranial Osteopathy and a Fellow in the American Academy of Osteopathy.  He continues to study and learn from numerous sources, applying that knowledge to his work and teaching.  This new learning, along with a varied educational background that includes an engineering degree, technical theater experience and teaching experience in computer software make his courses not only fun, but informative.
He enjoys photography and time in the outdoors and founded the Red River Gorge Trail Crew over ten years ago.  This volunteer trail crew maintains the trail system in the Red River Gorge, KY for the U.S. Forest Service.  He was voted Volunteer of the Year by the American Hiking Society in 2003 for his work in the Gorge.
He founded Osteopathic Vision in 2007 after completing his residency and has been enjoying spreading his "vision" of how osteopathy can be practiced to his patients and colleagues.
Charlie enjoys immensely working with people and sees patients from the birthing process through the end of life for a multitude of conditions.  To learn more or to find out if osteopathy can help you please call the office at:
317-228-9270